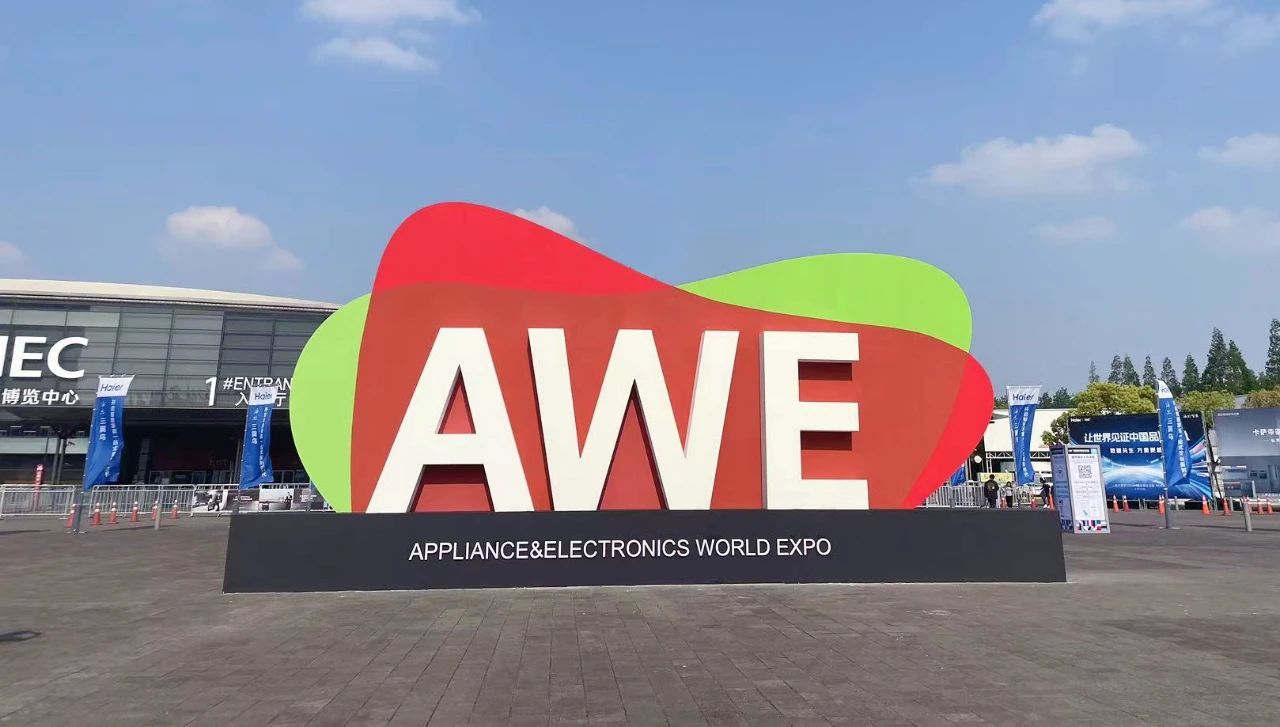 On April 30, AWE2023 was successfully held at Shanghai New International Expo Center. with the theme of "SmartIechnology, Create the Future". This 4-day event brought together more than 1.000 domestic and internationalexhibitors. The expo not only showcased innovations in the field of global home appliances and consumer electronics butalso presented a panoramic view of the future of smart life for global consumers.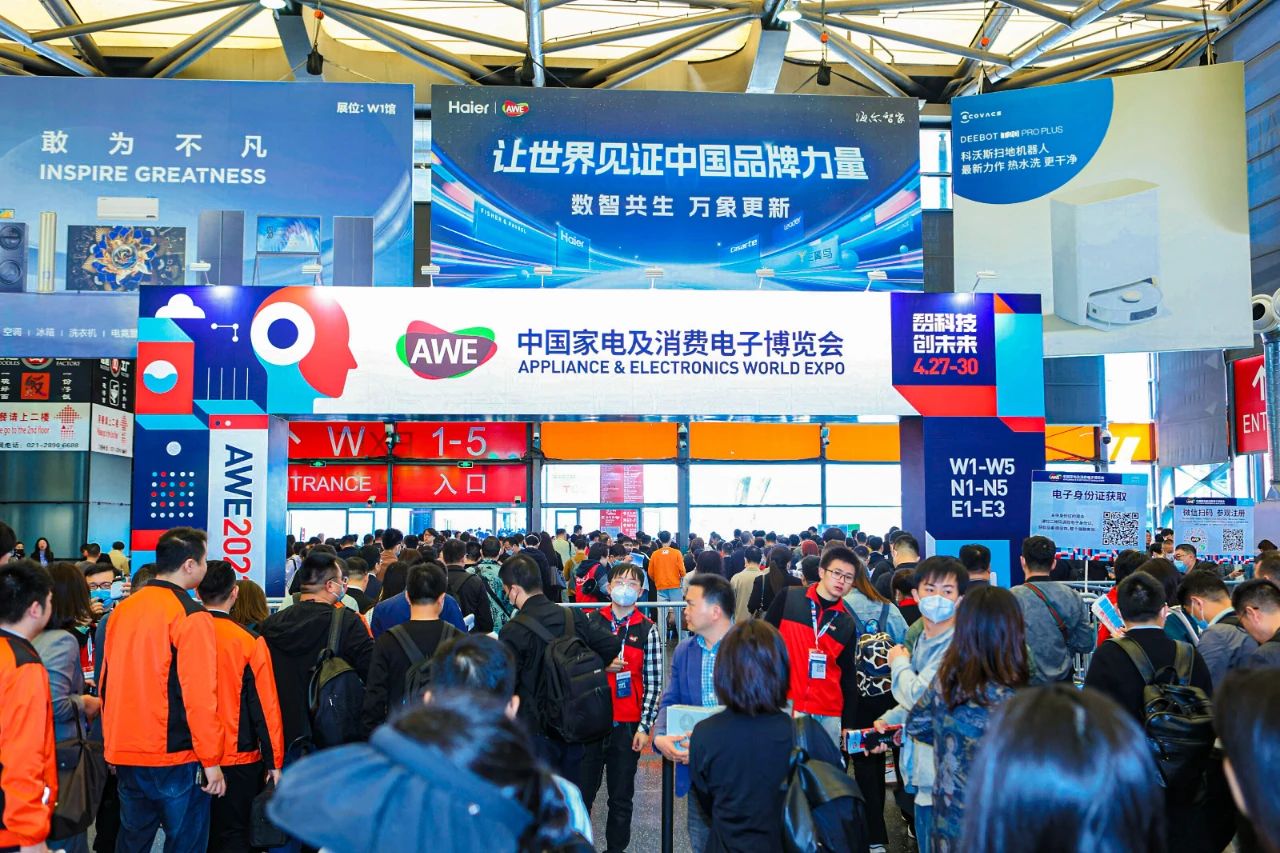 The AWE covers 13 halls in Shanghai New International Expo Center, with a display scale of 150.000 square meters. Itshows a full range of innovations. which are as follows:
home appliances, consumer electronics, smart homes, 3C digital, smart entertainment, the Internet of Things, artificialintelligence, wearable devices, virtual/augmented reality, smart networked cars, robots, and many other fields.
This exhibition presents the future smart life scenes for global consumers.
Zhejiang KANGERLE Electronics Co.. Ltd. is a professional manufacturer of micro switches in China. Our productshave become essential electronic components for household appliances, electronic products, smart homes, artificialintelligence, communication equpment, video digital, and other industres. We took advantage of this exposition toarrange for several staff members to attend AWE Home Appliance Show.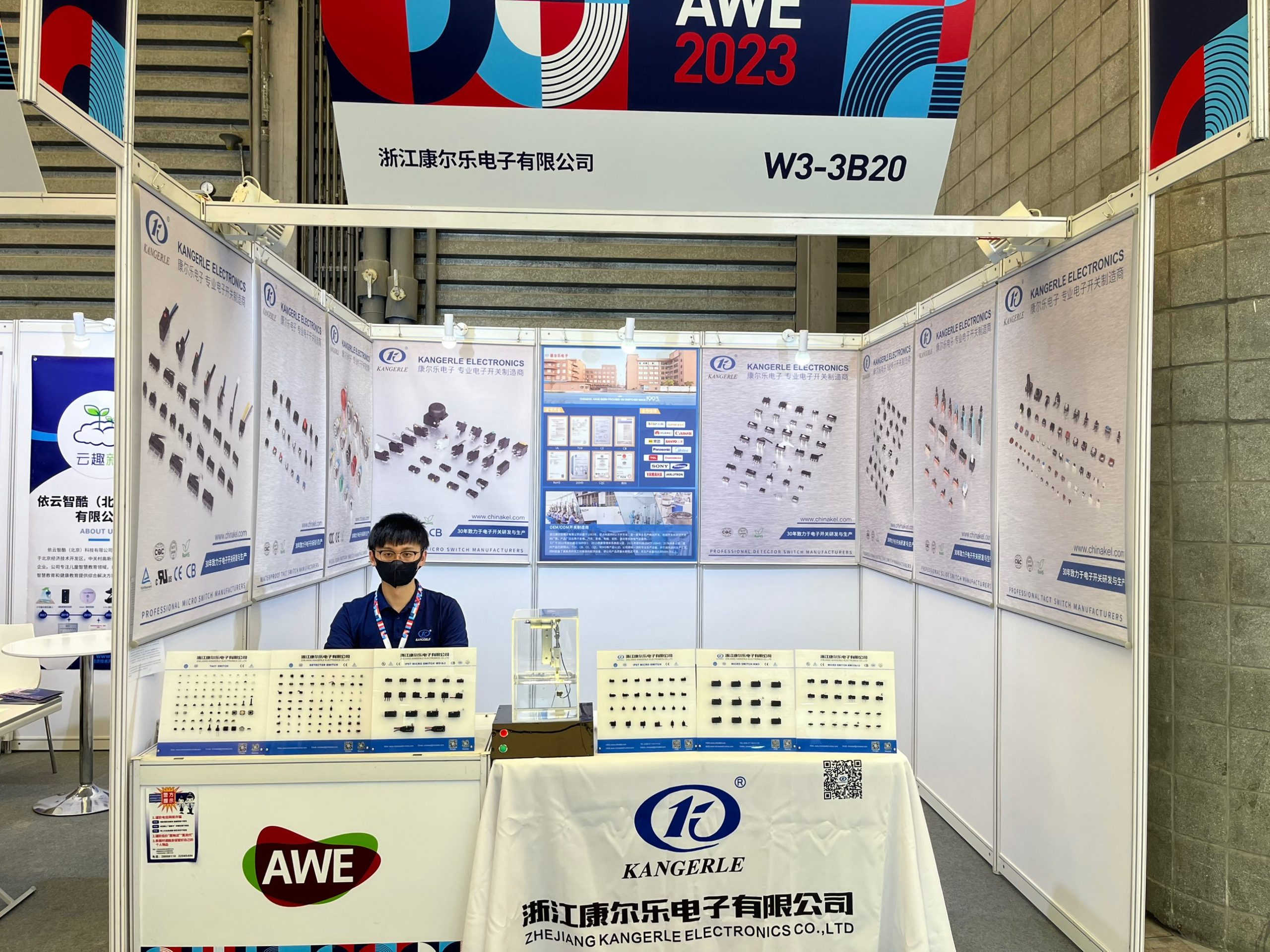 The products on display at the KANGERLE booth included micro switch KW3 and KW12 series, waterproof microswitch KW1, KW2. KW4.WS1. and WS2 series. detector switch W and V series. and many kinds of tact switch seriesAmong them. the most attractive products are our waterroo micro switches, We showed a test of wateroroot microswitches on site. If you are interested in it, please check our youtube.
KANGERLE waterproof micro switches are designed with rubber seals and epoxy resin filling, which can reach the IP67level of waterproof and dust-proof protection after wiring. Many audiences stopped by our booth to watch the waterprooftest for micro switches. They said they are very interested in this product and communicated with our staff. Most of themalso took the initiative to ask for our samples and catalogs. During the communication with those audiences. we alsoearned many buyers'other performance requirements for the switch. which provided great reference value for ourcompany in upgrading products and developing new products.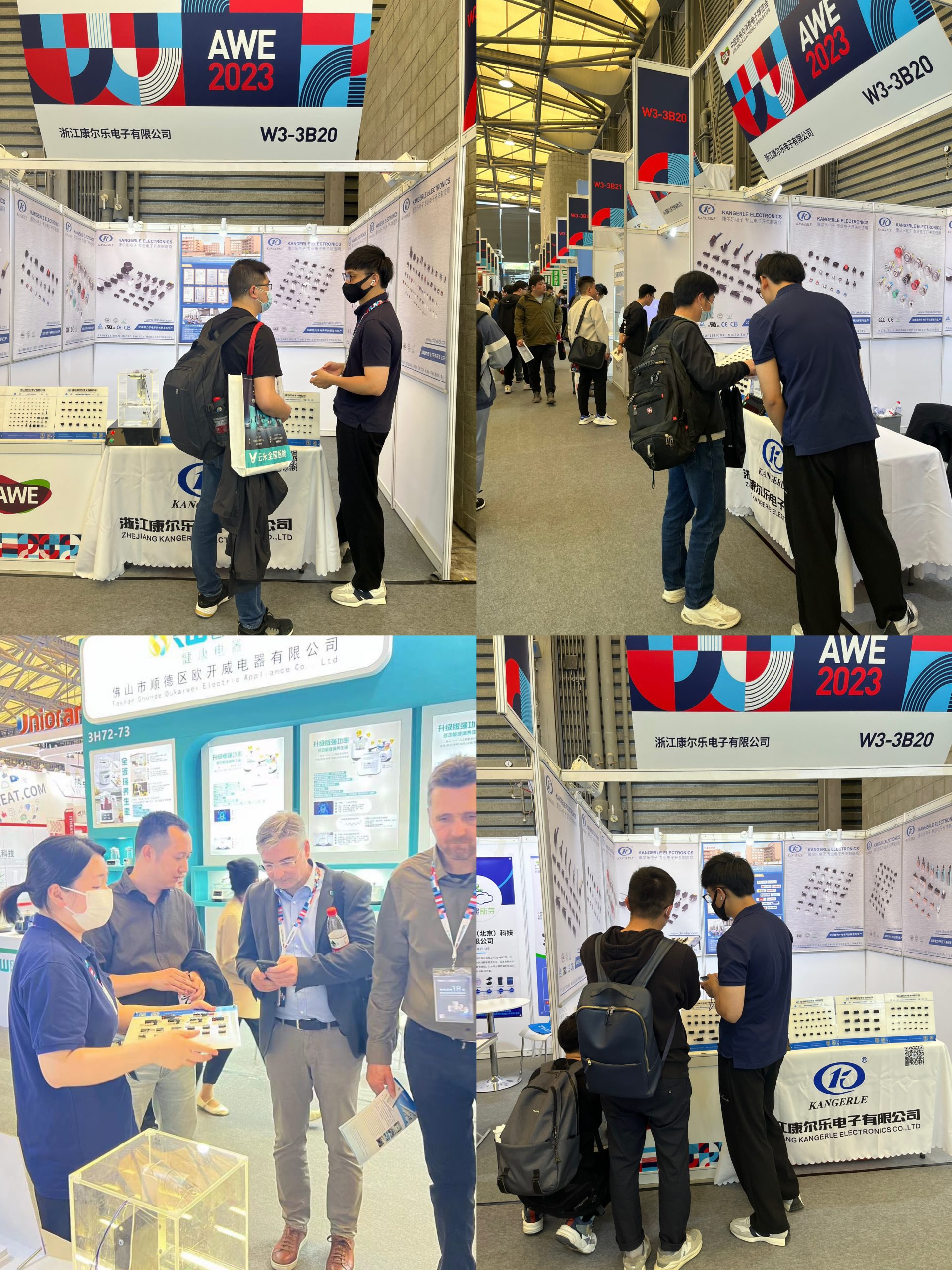 The 4-day exhibition tour ended successfully! Thank you for all of your coming and support again!