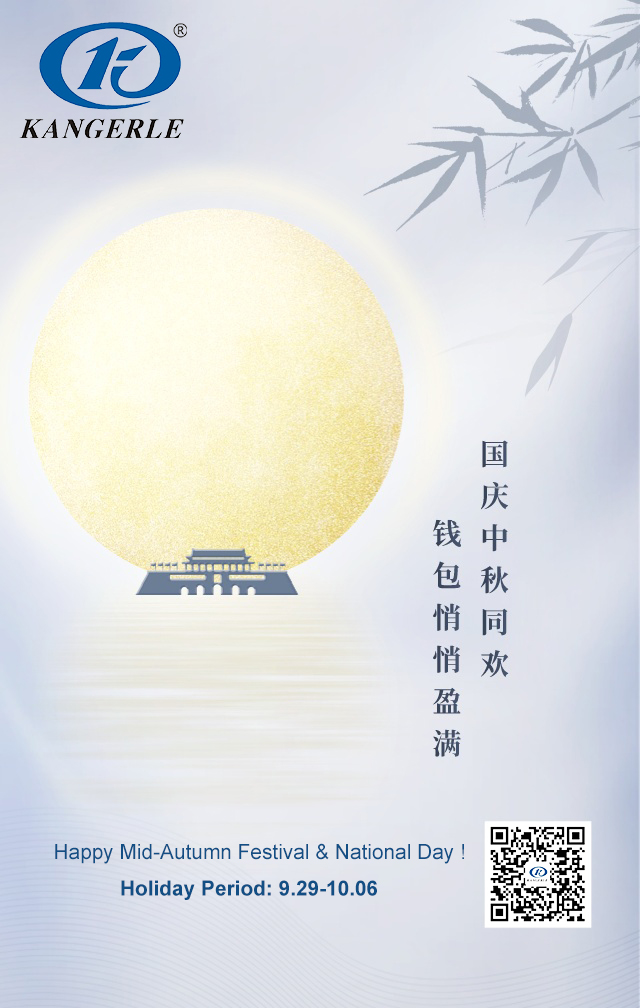 Dear Customers and Friends,
Chinese Mid-Autumn Festival and our National Day are approaching! Zhejiang Kangerle Electronics and all the staff of the company wish you and your family happiness and health.
Our company will be on holiday from September 29th (Friday) to October 6th (Friday). The office normally receives messages and emails (chinakel@chiakel.com). Thanks for your understanding and support!