Car seat belts are devices that protect the safety of both the driver and passengers. In automobile safety accidents. inorder to reduce the accident to the person's injury, automobile seat belt is almost all provided on the seat.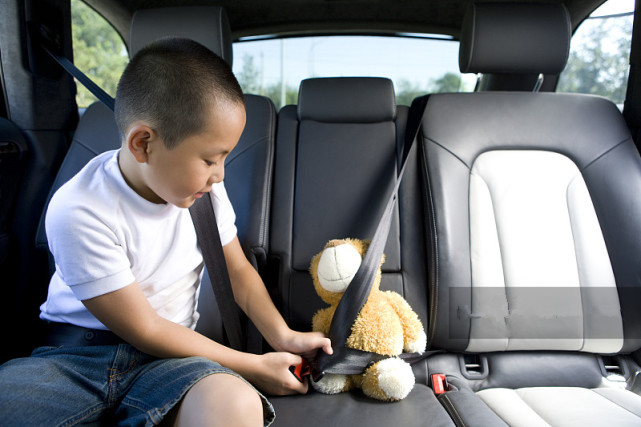 With the advancement of science and technology, the function of the automobile seat belt is also more and more perfectNowadays, car seat belt detection devices are widely used, which can detect whether passengers are wearing seat beltssome cars can't even enter driving mode when the driver is not wearing the seat belt. It can be seen from this the greatimportance of the car seat belt in vehicle driving.
What is a micro switch for the seat belt of vehicles?
The micro switch used in seat belts is a kind of switch with a tiny contact gap and a quick-action mechanism. It workswith the prescribed travel and force, which can quickly realize the circuit on and off. A retractable seat belt micro switchis used to sense whether the seat belt is inserted. When the seat belt is inserted, the switch is disconnected: when the seatbelt is removed. the switch is connected. Meanwhile. an alarm will sound inside the car to remind passengers to fasten
their seat belts. This shows seat belts equipped with micro switches are necessary.
KANGERLE micro switch used in seat belt application
KANGERLE micro switches in automobile seat belt devices have a normal type and waterproof type. Our existingcustomers often choose SPDT micro switch KW10 for automobile seat belt application.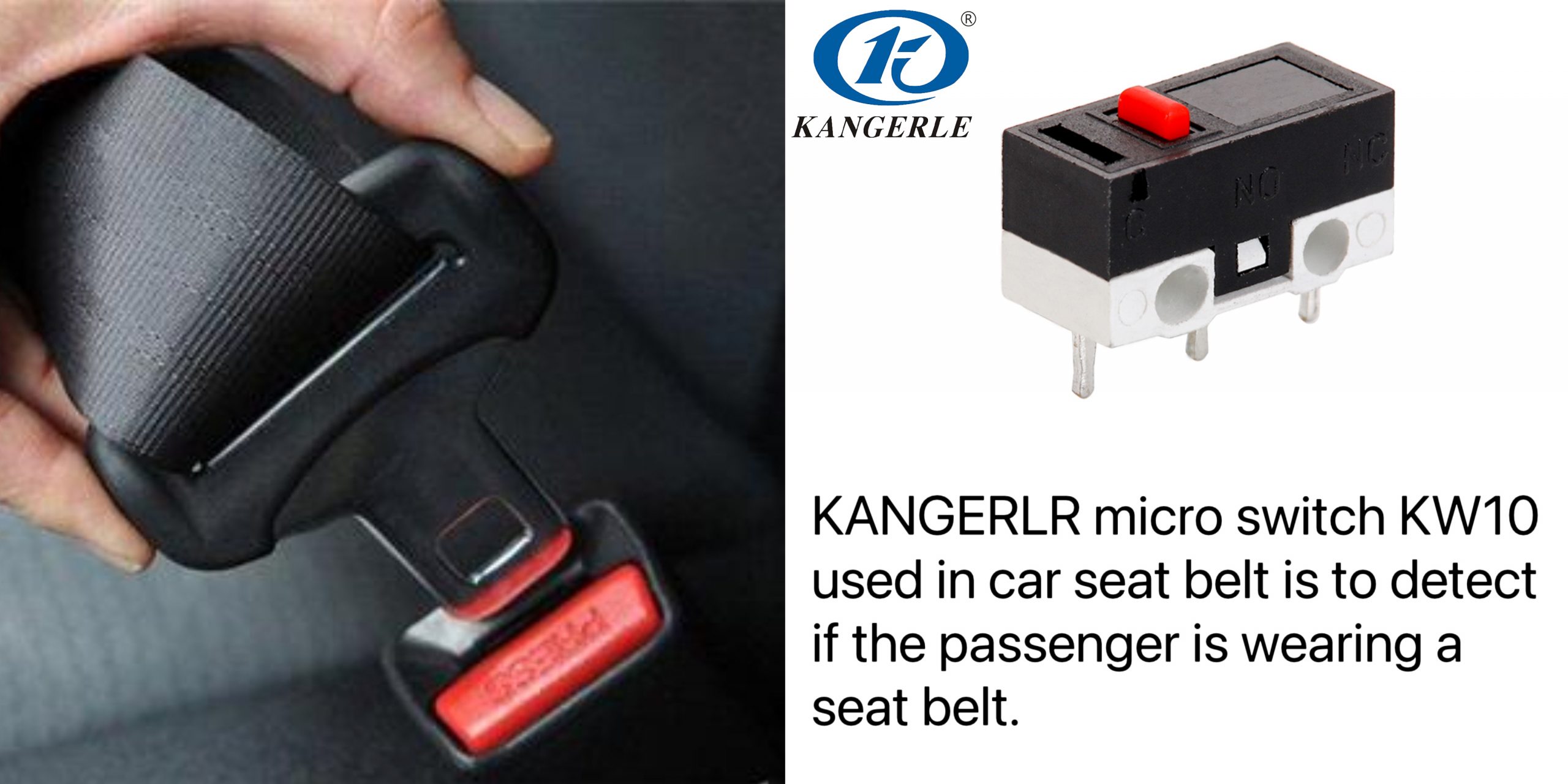 The specific model is KW10-1A-A. This micro switch has a mini size (12.8×6.5×5.8mm), a compact structure, and doesnot occupy too much space inside the seat belt lock, It features easy installation and sensitive operation. When thereare passengers on the seat, the micro switch inside the seat belt detection device can detect whether the seat belt isfastened. If the seat belt is not properly fastened, the micro switch will be in a connected state. Next, the micro switchsends a signal to the car's control unit. The seat belt indicator on the dashboard will keep flashing and the vehicle willsound a beeping alarm. As long as the driver and passengers fastened the seat belt, the micro switch could bedisconnected, and the vehicle will operate normally. The application of micro switches in car seat belts can protect thesafety of passengers to a certain extent.
Car micro switch manufacturers

It is known that automobile manufacturers have very high requirements for spare parts. As an essential electroniccomponent in the automotive industry, micro switches must have reliable quality. KANGERLE micro switchmanufacturer is located in Wenzhou, Zhejiang Province, with 30 years of experience in R&D and production.Our company has been approved by ISO9001 and IATF:16949 quality management system. Meanwhile. our switcheshave obtained UL, TUV, CE, CB, COC, and RoHS certifications. KANGERLE factory has a professional technical teamand is equipped with a UL-standard laboratory, which can provide customers with professional solutions for automotivemicro switches. At present, KANGERLE micro switches have been widely used in new energy car charging guns, cardoor locks, car seat belts, gear shifters, central locks, and other auto parts. They can also be used in home appliances.power tools, outdoor equipment, smart home, pet toys, medical devices, etc. KANGERLE switch manufacturer supportsOEM/ODM and has established a one-stop service system covering product design, precision molding, injectionmolding, precision stamping, assembly, testing, mass production, and after-sales service. For more details about themicro switch, please visit KANGERLE official website: https://www.microswitch-china.com/.