Detector switches used in liquor bottle security locks provide anti-theft protection for valued wines and other liquor bottles. There are two types of liquor bottle security locks: bottle security caps and bottle security tags. In this article, we mainly discuss the latter.
Introduction: What are Bottle Security Tags and How Do They Work?
Bottle security tags are an effective way to protect valuable products from theft in the retail industry. We can see these tags in retail stores, bars, restaurants, supermarkets, etc. They are used to tag bottles and other containers, preventing them from being removed from the store without authorization.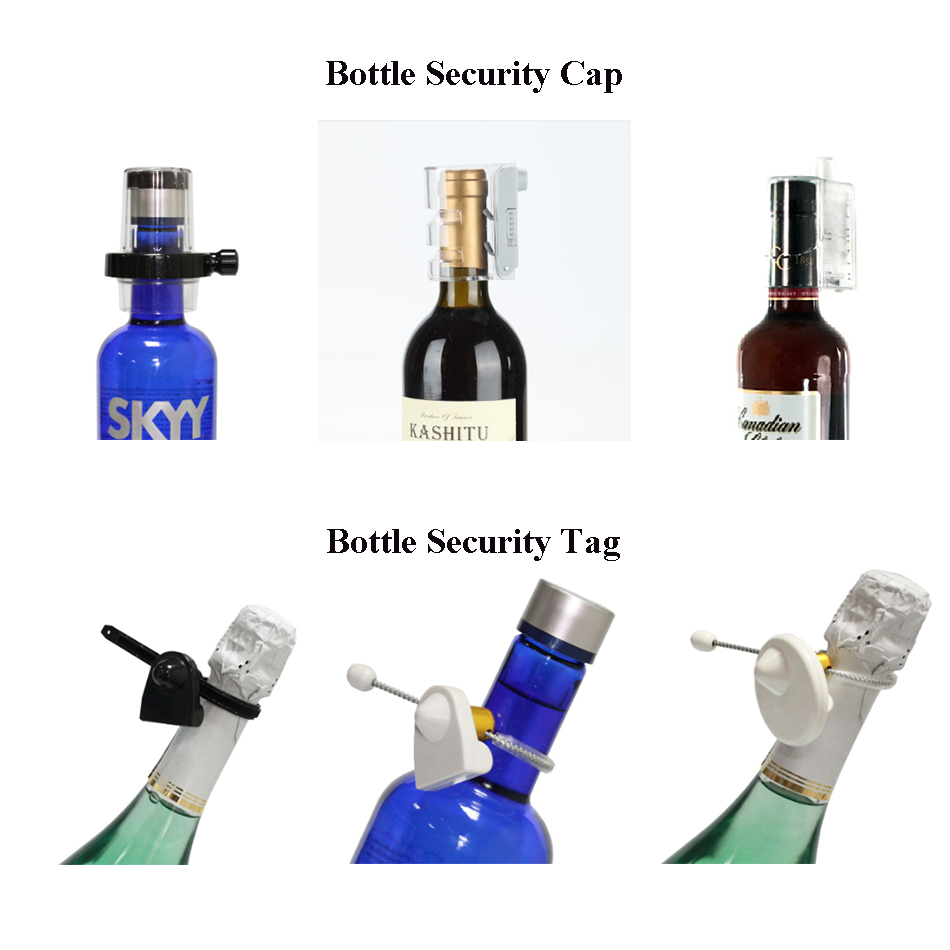 Bottle security tags work by attaching a unique tag to each bottle or container, which can then be tracked and monitored using a security tag system. These systems use radio frequency (RF) or electronic article surveillance (EAS) technology to track the location of each tagged item, alerting store personnel if any items are moved without authorization. By using bottle security tags, retailers can reduce losses due to theft and ensure that their products remain safe and secure.
One of the most important components in a bottle security tag is the detector switch. It can be combined with the EAS anti-theft gate to detect if the bottle has been opened illegally or stolen. Once these conditions occur, there will be an alarm sound.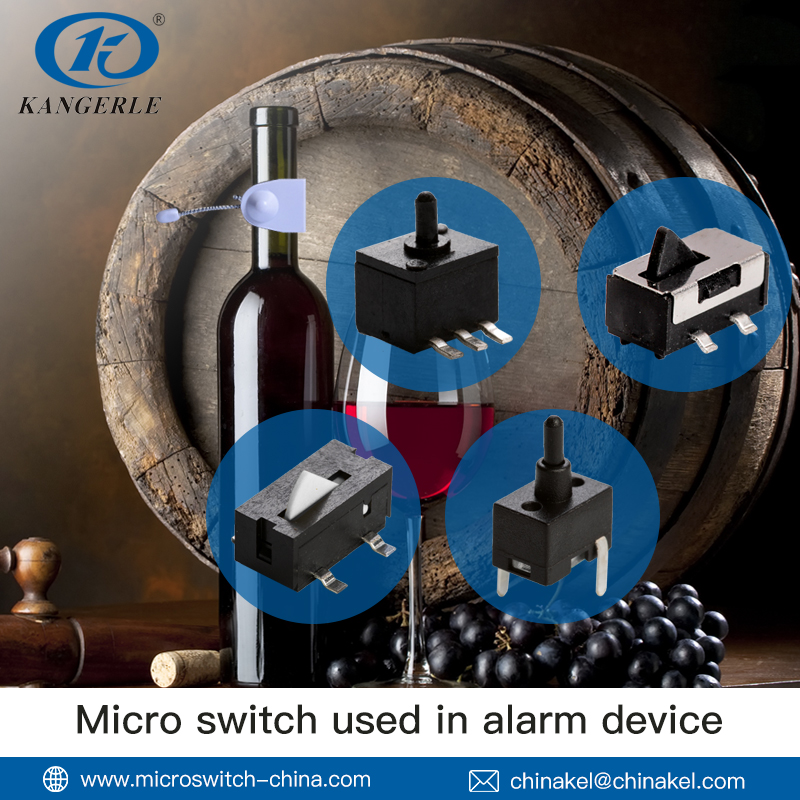 So what is a detector switch? It is an electronic switch that has a micro operating travel and can turn on and off the circuit precisely. As the operating stroke changes, it can detect the changed state and thus show different signal responses. For example, it emits alarms, light flashes, etc. With its sub-miniature size and lightweight, a detector switch can be used in a bottle security tag.
Detector switches V series and W service from KANGERLE are widely used in red wine bottle security tags. They have small a compact structure and are lightweight. Meanwhile, long electrical life and low operating force guarantee their reliable quality and sensitive operation. The most important thing is that the raw materials of our detector switches meet environmental standards. They can be also used in ETC, and power shared banks . For more details about the KANGERLE detector switch please kindly visit
The Different Types of Bottle Security Tags Available for Businesses
Bottle security tags are an essential part of any business's loss prevention strategy. They provide a visual deterrent to potential shoplifters and help to reduce the amount of merchandise that is stolen from stores. There are a variety of different types of bottle security tags available for businesses, including electronic article surveillance (EAS) tags, hard tags, and soft tags. Each type has its advantages and disadvantages, so it is important to consider which one is best suited for your business needs.
How to Maximize the Benefits of Using Bottle Security Tags in Your Business
Bottle security tags are an effective way to protect your retail store from theft and shoplifting. This type of Electronic Article Surveillance (EAS) technology uses radio frequency (RF) tags to detect the presence of a tagged item in the store. With bottle security tags, you can maximize the benefits of EAS technology and create a secure environment for your customers. By using bottle security tags, you can reduce shoplifting losses, improve customer service, and create a more secure shopping experience for your customers. Additionally, you can use bottle security tags to monitor inventory levels and ensure that only authorized personnel have access to restricted areas. With these advantages, bottle security tags provide an effective way to protect your retail store from theft and shoplifting.
In a word, bottle security tag technology is becoming increasingly popular as businesses look for better ways to protect their products from potential theft. So bottle security tags can be installed for valuable liquid products if required.