Soy milk has been a popular dairy alternative for many years, as the health benefits of a plant-based diet become betterknown. Soy milk is made from soybeans and processed into a liquid form, Soy milk is rich im protein and containsessential vitamins, minerals, and other nutrients, making it an excellent choice for vegans or those who are lactoseintolerant. In addition to its nutritional value. soy milk has environmental benefits. Because it requires fewer resources toproduce than milk, soy milk is now becoming more popular. In order to drink healthy and hygienic soy mik, manyfamilies choose to make soy milk at home. thus stimulating the market for soy milk makers.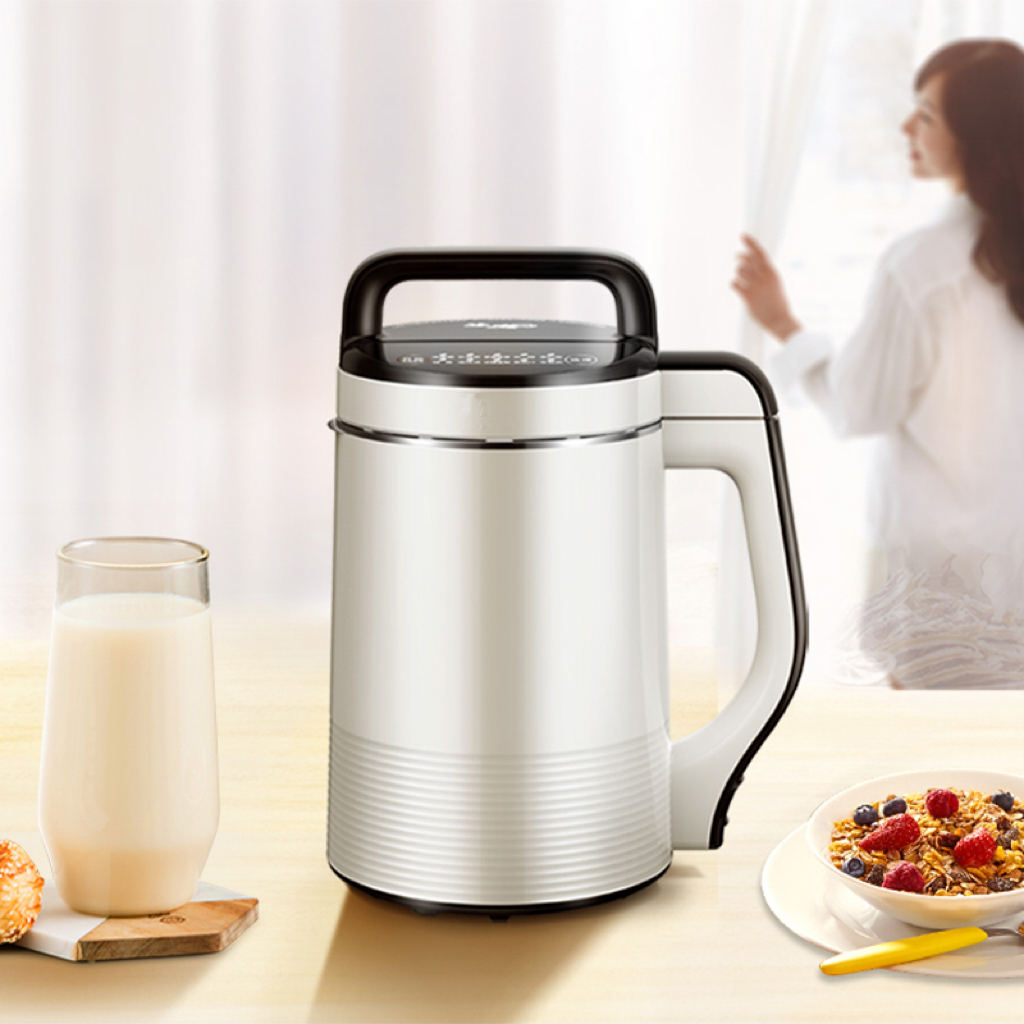 Soybean milk machine working principle
The soybean milk machine is manly composed of a computer board, transformer, grinder motor, temperature sensor.anti-dry burn motor. indicator, and micro switch. Add the right amount of water and soybeans in the cup, push the "start'button after powering on, and the electric heater starts heating. 25 minutes later, when the water temperature reaches theset value, the grinder motor starts working. At this stage, the soybean milk machine is constantly grinding and heating, sothat the beans are thoroughly crushed. When the soybean milk boils, it enters the simmering stage, where the heatingtube is repeatedly heated between gaps to make the soybean milk fully cooked and completely emulsified. The finaldelicious soy milk is stored in the cup.
KANGERLE micro switch used in soybean milk machine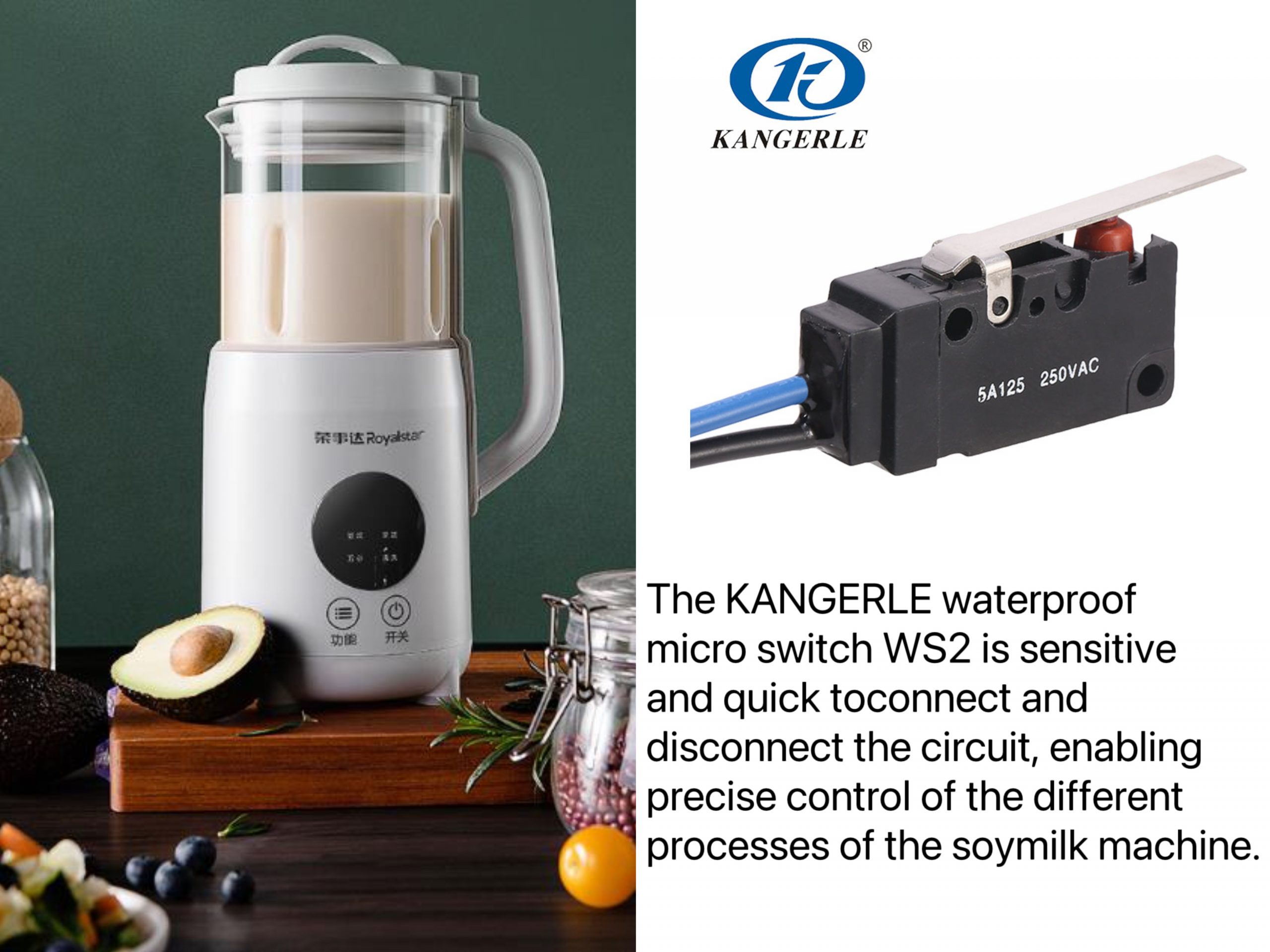 A micro switch is a switch that uses a small mechanical actuator to control a circuit. It is typically used where a fast andprecise trigger switch is required. Micro switches are becoming increasingly popular in the home appliance industry dueto their reliability and cost-effectiveness. The KANGERLE micro switch WS2 for soy milk machines helps to controlvarious functions of the machine. Its principle is simple: when an external force 1s applied to the button. it moves thecontacts. which then open or close the curcuit. This allows the soy milk maker to accurately control different processes
such as grinding, heating, and mixingIn short, micro switches are an important component in many appliances such as soy milk machines, where they provideprecise and reliable control of different processes.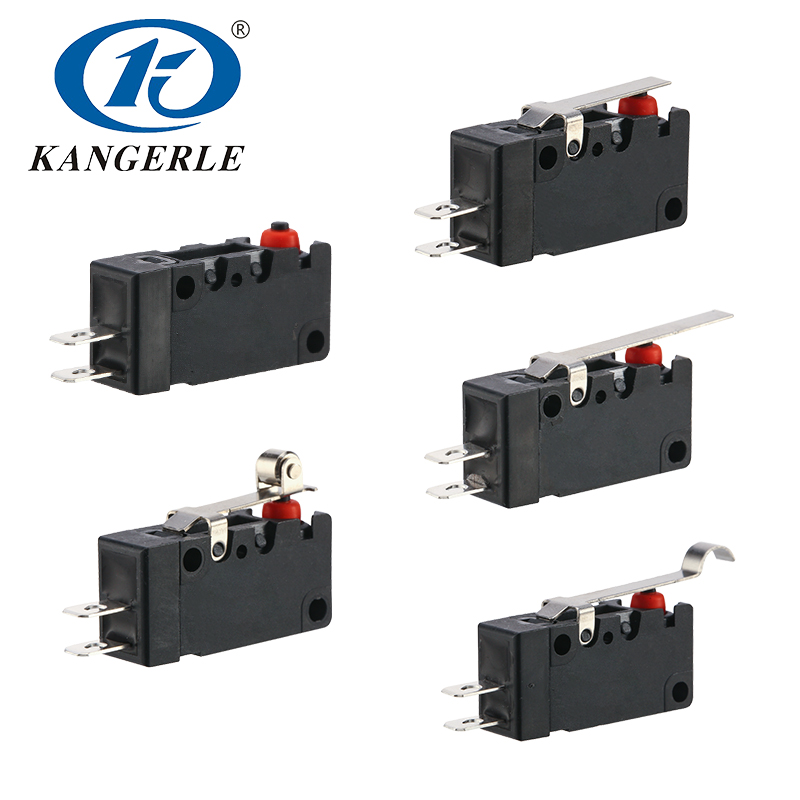 Features of KANGERLE micro switch for soybean milk machine
1、Compact structure, light in weight, occupies very little space inside the circuit board and easy to install
2、With a tiny contact gap, quick and sensitive to connect and disconnect the circuit
3、IP67 grade waterproof and dustproof protection, resistance to a variety of harsh environment
4、With a complete range of terminals and levers, supporting wiring work
5、Strong load capacity, with a variety of current interval selection
6、Global safety certification guarantee. stable and reliable quality

KANGERILE micro switch manufacturer was founded in 1993, and is located in Wenzhou City, Zhejiang Province, thefactory covers an area of 20,000 square meters. KANGERLE specializes in developing and producing all kinds of microswitches, waterproof micro switches, detector switches. push button switches. tact switches. rocker switches. etc. Theseswitches have been widely used in many products such as soybean milk machines, air fryers. electric pancakes. chargingguns, electrical scooters, shared power bank, shared bikes, medical equipment, communication equipment, etc. Wesupport OEM/ODM customization service and provide professional micro switch solutions for our customers For moreinformation about electronic switches. please visit KANGERLE official website.