Micro switches are a type of micro-mechanical switch that comes in many types, and their internal structure is also variable. Micro switches are now widely used in various fields and have become one of the most important electronic components. Today, we will mainly talk about the differences between momentary micro switches and maintained micro switches.
What is a momentary micro switch?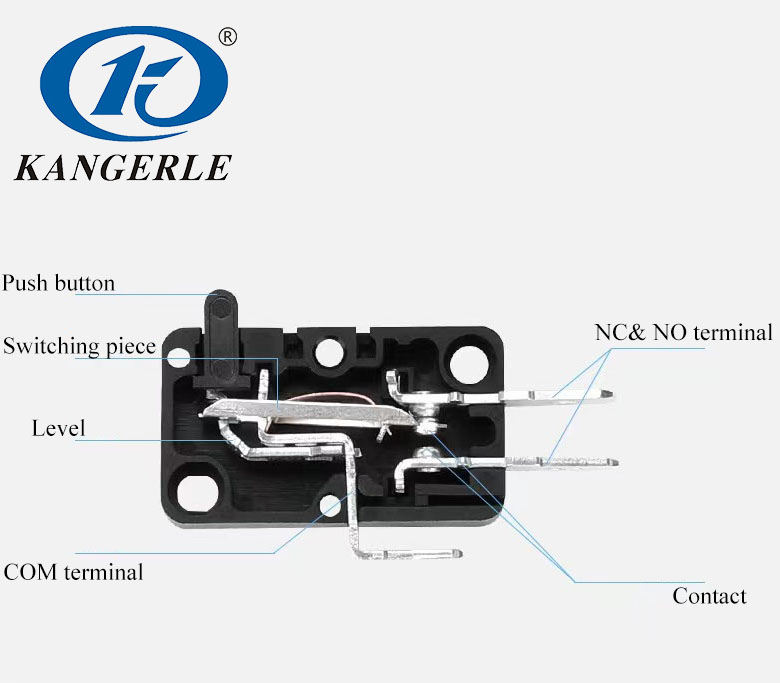 Relatively speaking, most micro switches used on the market are momentary types. Their structures mainly include a cover, plunger, lever, moving piece, support, contact, terminal, case, reed, and operating arm. The micro switch is small in volume and light in weight, and its working principle is also very simple.

In a stationary state, the starting positions of the contacts of the moving piece linkage are all stopped at the normally closed (NC) terminal. When an external force is applied to the button or operating arm, the moving piece will switch and connect to the normally open (NO) terminal under the action of a lever. This process can achieve the on-off situation of the control circuit. When the external force is removed, the transmission components (buttons, levers, operating arms, etc.) will momentarily complete the reverse action and return to their original position. This is also why most micro switches on the market are self-resetting. Next, let's take a look at the structure and principle of the maintained micro switch.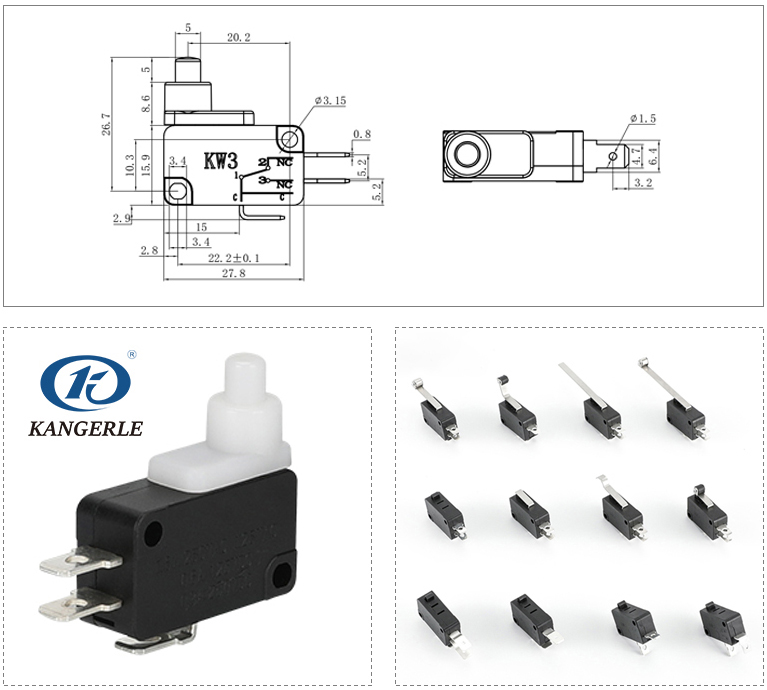 The internal structure and working principle of the maintained micro switch and the momentary micro switch are the same, except that a plastic spring pressing button is added above the cover of the micro switch. This ensures that the button will lock and the circuit will be connected when pressed down. Even after removing the external force, the circuit remains connected. When you want to disconnect the circuit, just press it again.
Types and models of momentary micro switches
There are many types of momentary micro switches, which can be classified from aspects such as volume size, current, and protective function. KANGERLE micro switch manufacturer also determines different models from these aspects.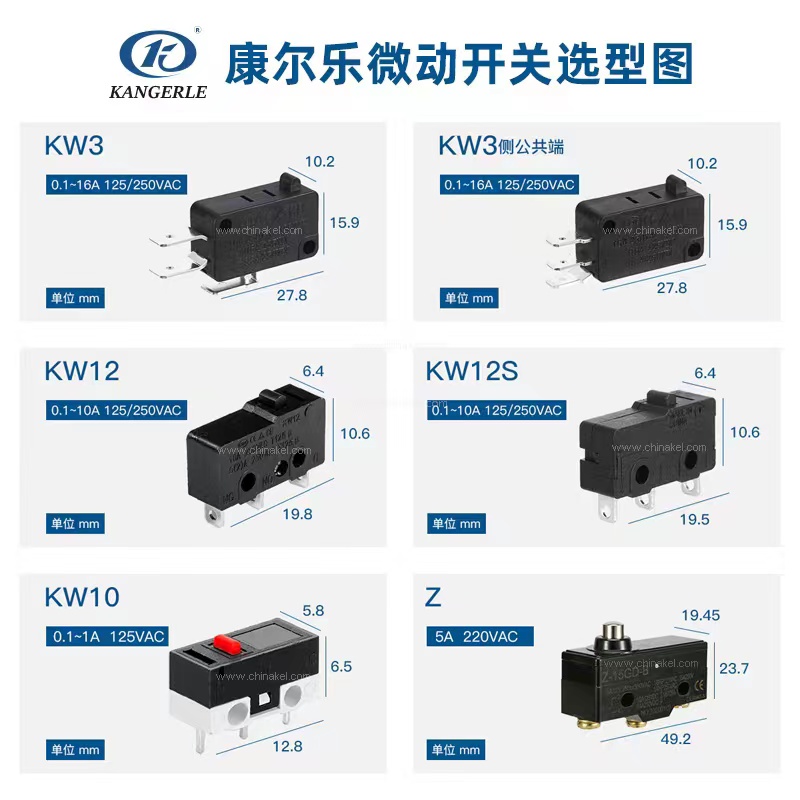 From the figure, it can be seen that the best distinguishing difference between these series of KANGERLE micro switches is in terms of size. The Z series limit micro switch is the largest in size and can be used as a domestic replacement for Omron brand micro switches. Next is the KW3 series micro switches, which have strong load capacity and high-temperature resistance. The most common applications are air fryers rice cookers power tools , etc. The KW12 series and KW12S series micro switch not only have slight differences in size but also have different internal structures. The former is a reed structure, while the latter is a spring structure. For high currents, the stability of the KW12 micro switch will be better. They are usually used in household appliances such as water heaters, gas stoves, ice makers, meat grinders, etc. The KW10 series micro switch is the smallest of these ordinary styles, with a relatively small current, and is usually used for signal purposes. The KANGERLE KW10 micro switch is used in electronic products such as vending machines, cars ETC, mice, and express cabinet locks.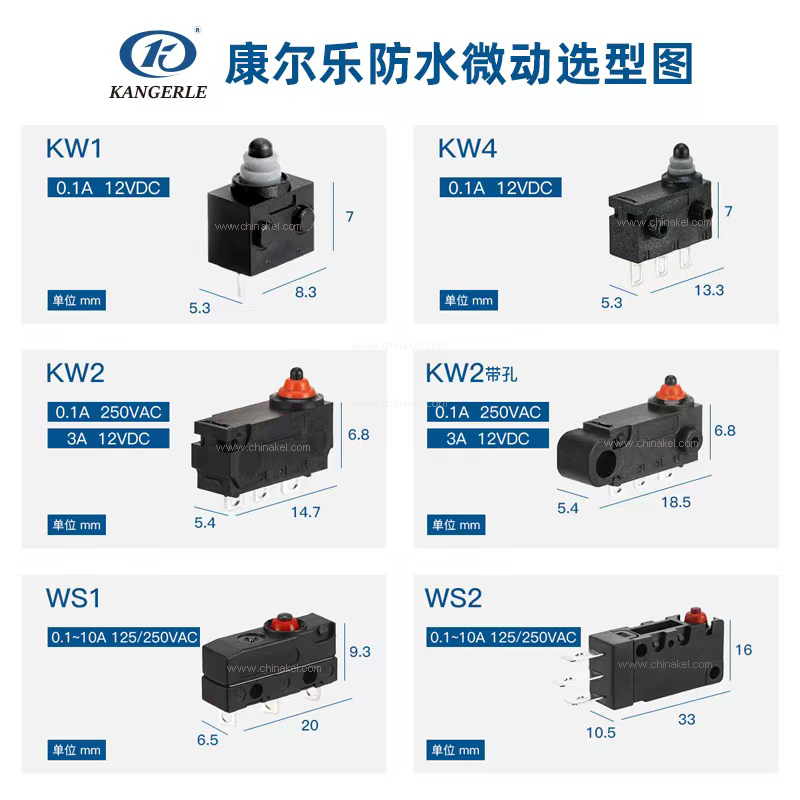 KANGERLE manufacturer's waterproof micro switches currently have several series, including KW1, KW2, KW4, WS1, and WS2. Among them, the KW2 micro switch is the most commonly used and best-selling. It has a small compact structure, strong sealing performance, and can be waterproof and dust-proof to IP67 protection level after wiring.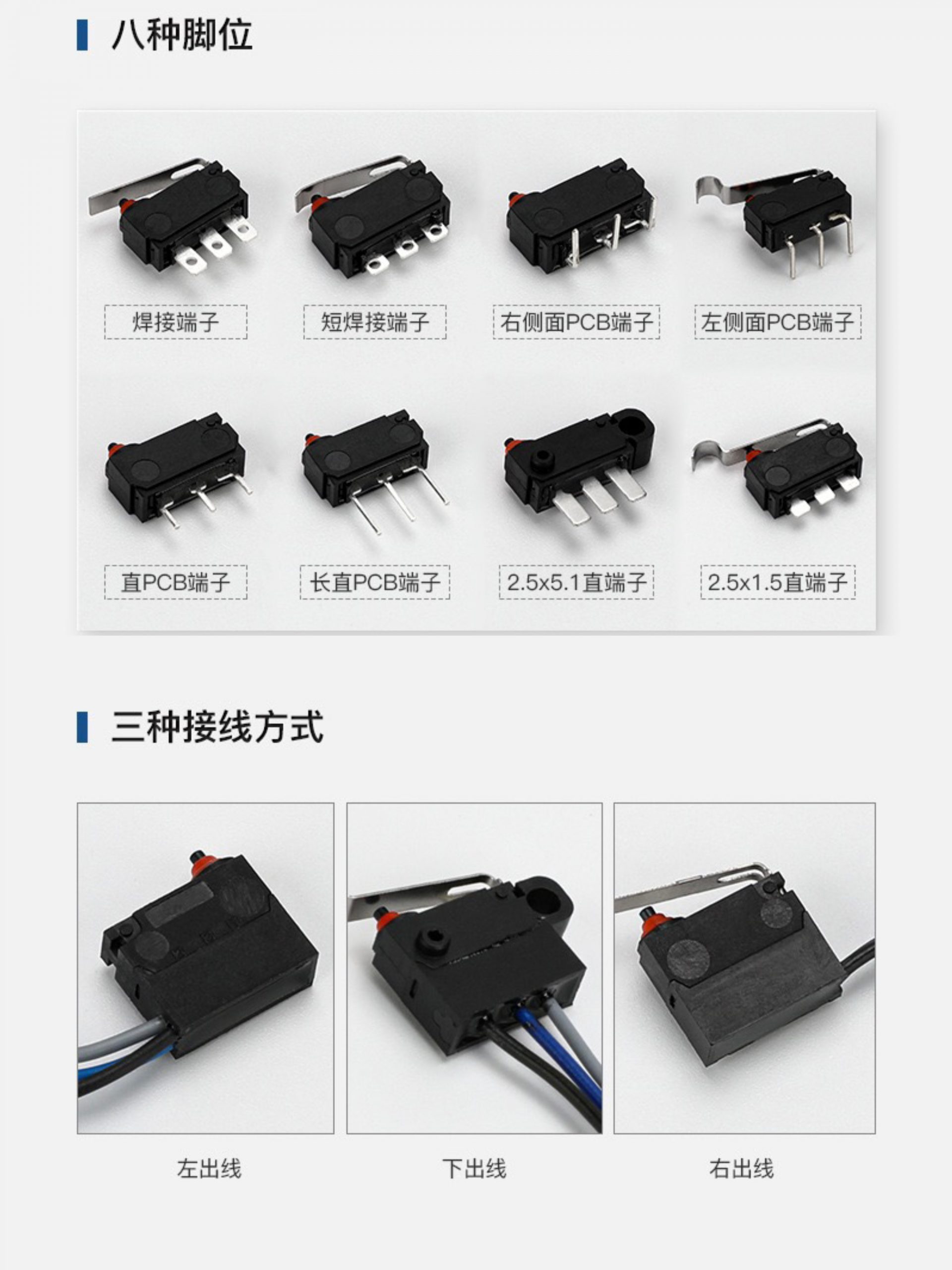 The KW2 micro switch not only has multiple operating travels, but also is equipped with various wires, posts, different types of wiring terminals, and operating arms. The product has a global safety certification guarantee, and the quality is stable and reliable. KW2 micro switches are widely used in the automotive industry, such as charging gun electronic locks , gear shifters, car locks, central locking, electric tailgates, etc.

If you want to choose a suitable micro switch for your applications, please visit the official website of the KANGERLE micro switch manufacturer. KANGERLE supplier has been focusing on electronic switches since 1993, with rich research and development experience, and specializes in providing customers with professional micro switch solutions. We provide one-stop service from design to mold manufacturing to finished products. All those works are completed by experienced engineering and technical personnel. KANGERLE aims to provide high-quality and cost-effective micro switches. We welcome domestic and foreign merchants to visit our factory in Wenzhou for on-site inspection. We look forward to working with you!