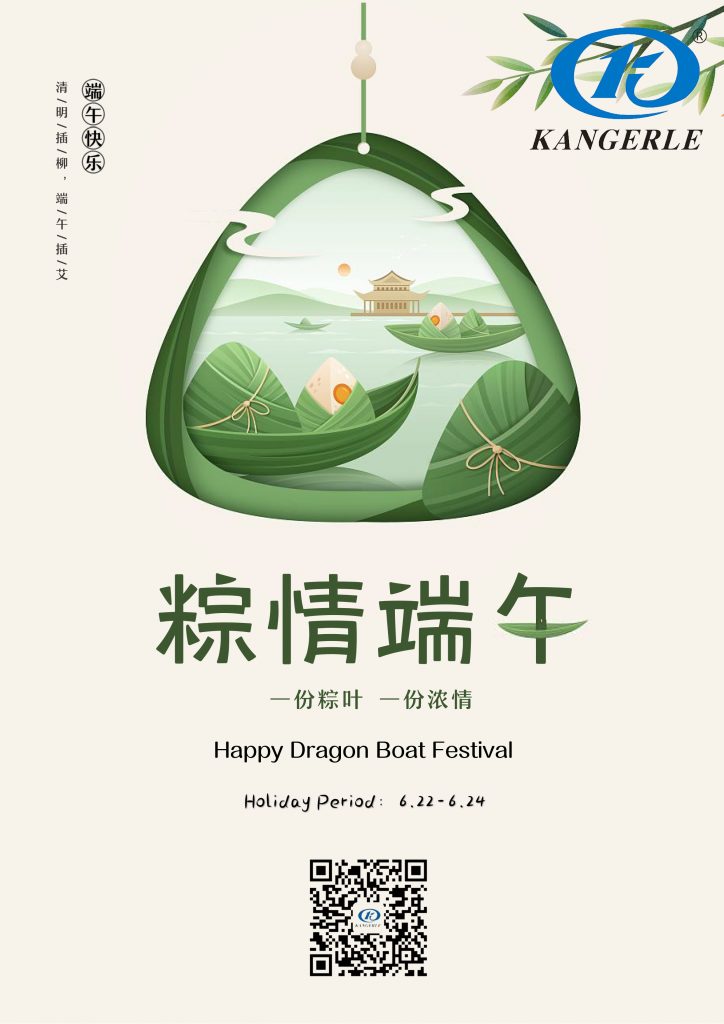 Dear all,
As the Dragon Boat Festival approaches, we would like to inform you about the holiday schedule for Zhejiang Kangerle Electronics Co., Ltd. In celebration of this traditional Chinese festival, the company will be observing a brief holiday period from June 22nd to June 24th, 2023. Regular office operations will resume on June 25th, 2023.
In case of any urgent matters the office normally receives messages and emails (chinakel@chiakel.com). Thank you for your understanding and cooperation.!
We sincerely hope that this Dragon Boat Festival brings joy, peace, and prosperity to each and every one of you!